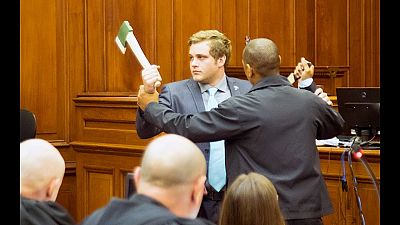 Convicted triple murderer Henri Van Breda will be sentenced on Thursday (June 7), a South African judge announced on Tuesday (June 5).
Last month the 23-year-old was found guilty by South Africa's Western Cape High Court of murdering his parents and brother with an axe, whilst also seriously injuring his sister Marli, in the family's Stellenbosch home in January 2015.
Van Breda had pleaded not guilty, saying that a balaclava clad intruder committed the attack before fleeing the scene after Van Breda confronted him.
Judge Siraj Desai told a sentencing hearing on Thursday that he owed it "to the accused and to society generally" to consider the sentence for a few more days.
Reuters