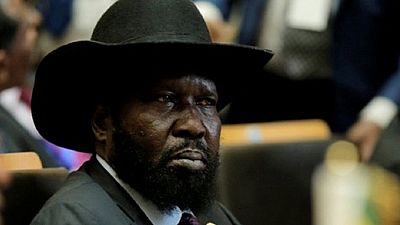 South Sudan's President Salva Kiir has fired Finance Minister Stephen Dhieu Dau and named Salvatore Garang Mabiordit Wol as his replacement, a statement from Kiir's office said.
Mabiordit Wol is a former technical advisor in the trade ministry.
The decree, read on state radio late on Monday, did not give a reason for the dismissal of Dau who was appointed minister in July 2016.
Analysts, however, attribute the president's unexpected decision to the rising inflation in the country, worsened by the ongoing civil war.
The president, in a separate decree, appointed Erjok Bullen Geu as the deputy commissioner general of the National Revenue Authority.