Two white South African farmers involved in the infamous coffin assault case have been handed a total of 25 years in jail by a court.
The two – Theo Jackson and Willem Oosthuizen, both 28, were found guilty of kidnap, assault and attempted murder in late August but judgment was handed down today.
They had earlier this week pleaded mitigation of sentence after being found guilty. Oosthuizen was handed 11 years for his role as an accessory to the crime whiles Jackson bagged 14 years as the main culprit.
Oosthuizen & Jackson handed 11 & 14 years imprisonment respectively. Can we now go after the killers of our countries farmers #CoffinAssault

— C A R L (@CastingSA_II) October 27, 2017
Their guilty charge related to forcing a powerless black man, Victor Mlotshwa, into a coffin and threatening to burn him alive. A 20-second recording of their action went viral on social media. The resultant nationwide outrage led to the arrest of the farmers in November 2016.
The video in question showed Mlotshwa cowering inside a coffin as one man pushes the lid down and the other threatens to put petrol and a snake inside.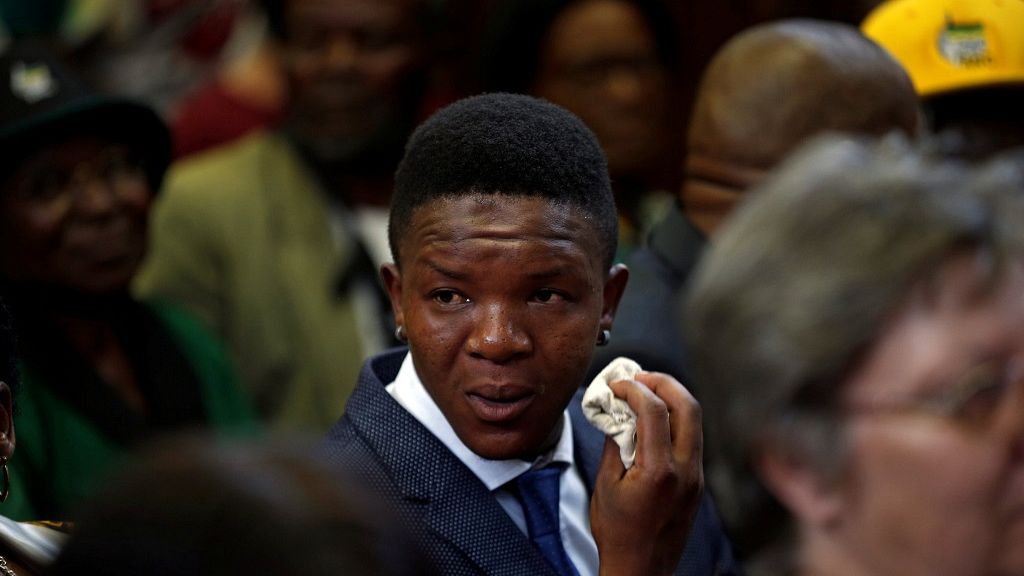 The two said they had caught the victim trespassing on their farm in possession of stolen copper cables.
Members of the country's main political parties, including the ruling African National Congress of which the victim is a member, the main opposition Democratic Alliance and the Economic Freedom Fighters backed the victim and the legal proceedings.
People as usual gathered outside the court carrying placards which slammed racism and racist sentiments.