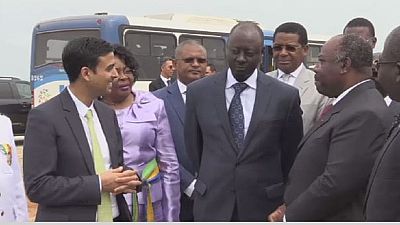 The African Development Bank has started fulfilling its promise to disburse 1.5 billion US dollars to help boost economic recovery in Gabon between 2017 and 2019.
The first portion of this financial support estimated at 238 million dollars has already been paid out.
The disbursement of the funds will be discussed during an exchange next week between Gabonese officials and those of the African Development bank.
The financial support comes as a boost to Gabon's economy which has been undermined in recent years by a fall in oil prices, its main source of income.
Three months ago, the International Monetary Fund approved a $642 million loan to Libreville geared towards supporting its medium term recovery programme.