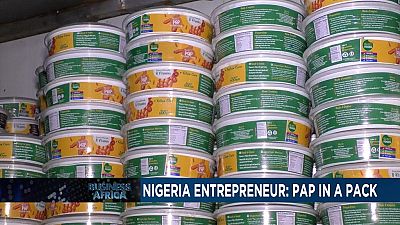 Nigeria entrepreneur: Pap in a pack
A traditional staple meal made from maize or sorghum and consumed widely across Africa in different forms, Pap is being sold in Nigeria in a labeled, convenient pack with a guarantee that it is hygienically prepared and fit for export.
Entrepreneur Ijeoma Ndukwe has big plans to take this simple porridge to Nigeria's huge Diaspora population.
Have a look!