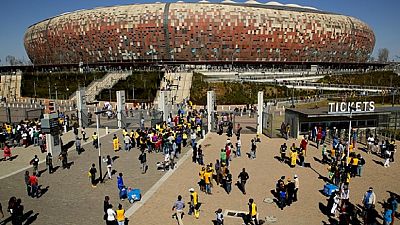 Two people have been killed and several others injured on Saturday after a stampede at the FNB Stadium in Soweto, South Africa.
The stampede is reported to have occured at a gate during a sold out pre-season friendly cup match between rivals Kaizer Chiefs and Orlando Pirates.
According to local media News24, the Johannesburg city authorities say they are not sure about what caused the stampede at Gate-J, but it is believed to be over the selling of fake tickets at the gates.
The injured were taken to a nearby hospital as the football match continued, the reports added.