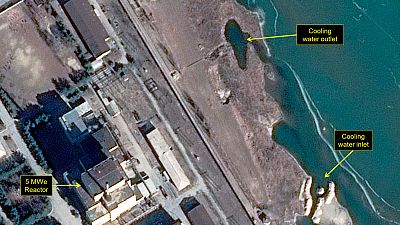 Fresh satellite imagery suggests North Korea has restarted a reactor at its main Yongbyon nuclear site.
The Washington based 38 North Project, said its analysis showed a water plume emerging from the cooling water outlet at the plutonium producing plant, indicating that it was ''very likely operating''.
The US think-tank said it was impossible to estimate at what power level the reactor was running, although it warned it may be considerable.
North Korea has maintained its nuclear and missile programme in the face of repeated rounds of international sanctions.
Leader Kim Jong-un also recently said the country was close to test launching an intercontinental ballistic missile.
Last year, North Korea carried out two nuclear tests.