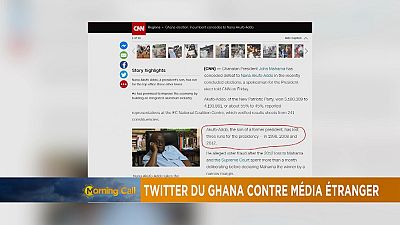 The Elections in Ghana are over now and the process was largely described as peaceful.
Meanwhile, it wasn't peaceful on Twitter Sunday morning, as Ghanaians stormed the social media site to condemn a misconception in a report by CNN.
It took hundreds of tweets in 7 hours to get an entire paragraph of misconception deleted, mistake corrected and an Editor's Note issued to acknowledge the mistakes.
Watch this edition of Hi-Tech on The Morning Call with Ismail Akwei.