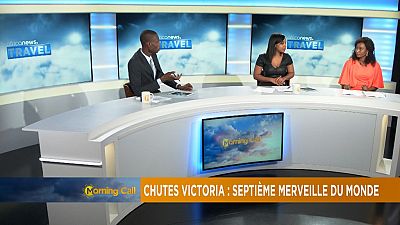 Today Afolake took us to one of the 7 natural wonders of the world, Victoria Falls, located in the southern part of Africa.
If you're planning a trip to southern Africa you simply have to witness this mile-long curtain of falling water.
This incredible amount of water generates a huge amount of spray which shoots 1000 feet into the sky and can be seen 30 miles away, so whether you're in the Zambian side of the falls or in the Zimbabwean side of the magic of the Victoria Falls will always get to you.