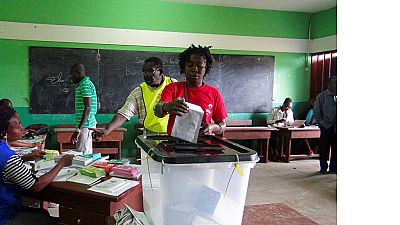 Polls closed in Gabon in an election seen as a challenge to the sitting president whose family has ruled for 50 years.
Voting was mostly calm, although witnesses said a few scuffles broke out in one area as tempers flared in long queues to cast ballots.
Vote counting is underway and the results are expected within 72 hours.
Contesting parties have been trade accusations with Alain-Claude billie-By-Nze, spokesman for Ali Bongo, accusing career diplomat Jean Ping of disrespecting the country's institutions by preparing to publish false results.
Supporters of Jean Ping alleged there were irregularities surrounding the vote of the military and police, and accused the Ali Bongo camp of fraud.
AFP