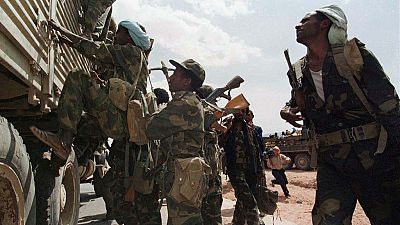 Dozens are reported dead in renewed Ethnic clashes in Ethiopia.
Officials say the Western Ethiopian region of Gambella recorded a good number of the deaths as tension hit rocket heights among two groups.
It's been suggested weapons from neighboring South Sudan's two-year civil war played a crucial part in insecurity in Gambella, which is also hosting more than 280,000 mainly Nuer refugees from that nation, according to Okello Obang, administrator of Itang district.
Gambella has a history of low-intensity conflict, and is divided into administrative zones.
The sparsely populated federal region has been the focus of foreign and domestic agricultural investments since 2010.