The former Libya President, Muammar Gaddafi had been requested by the former British Prime Minister, Tony Blair to find a safe place and then boost Libya's security shortly before its collapse in 2011.
The unpublished transcript was unveiled on Thursday by the British Parliament linking two telephone conversation between Tony Blair and Muammar Gaddafi. The content of the wires stretched to two hours interval.
Transcripts of calls between Tony Blair and Muammar Gaddafi as his regime began to crumble published online pic.twitter.com/fDSaXZvAny

— Naomi O'Leary (@NaomiOhReally) January 7, 2016
The former Prime Minister, in a conversation with the Libyan leader through a third party proposed for an escape plan and also reinforcing the security of the country.
"If there is a way to leave, he should do so now. It will show that (Gaddafi) accepts the change. His withdraws will make that change to happen without violence." Blair further insisted, "If you have a safe place, you should go there because this is not going to end without violence."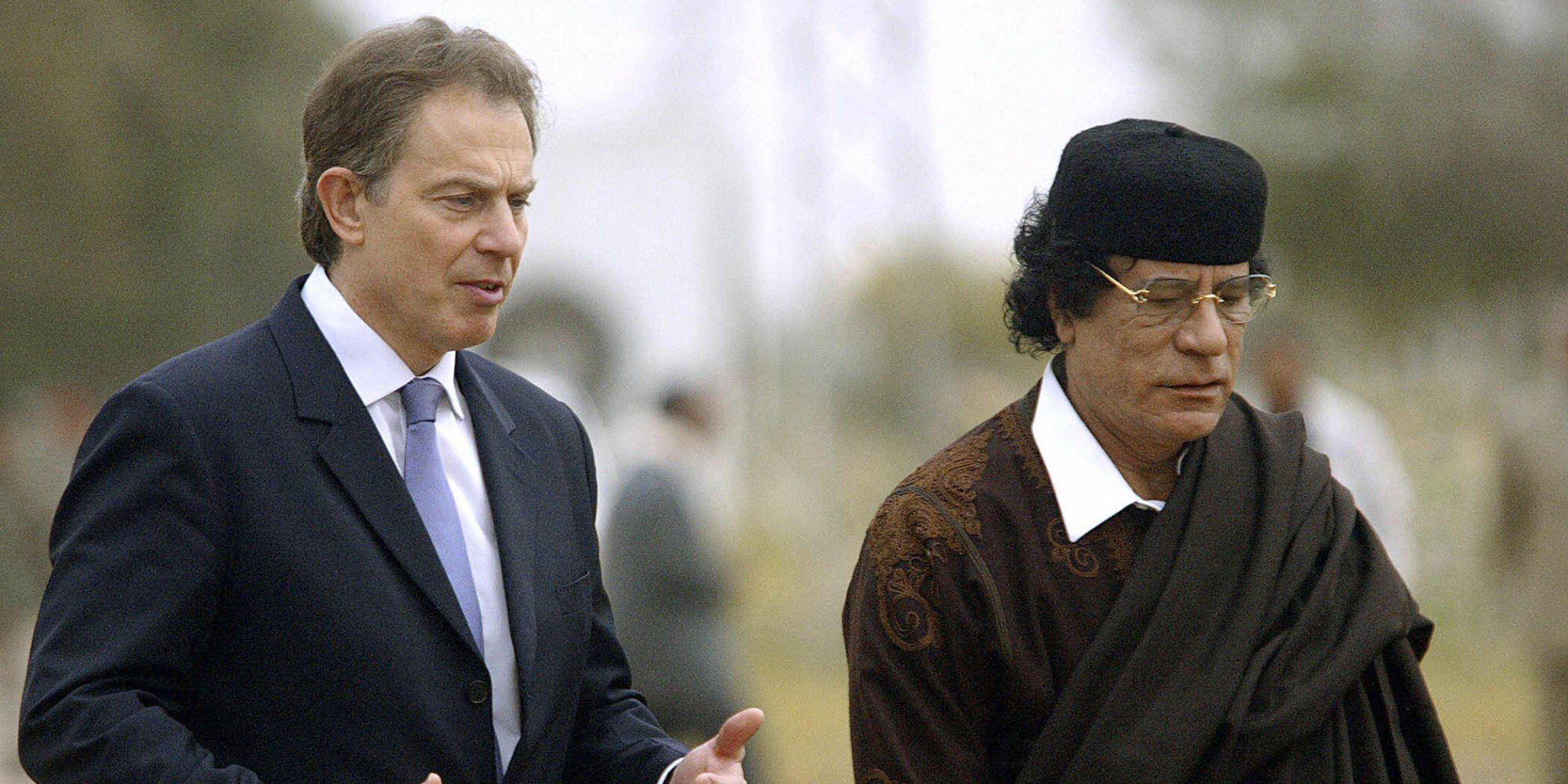 These transcripts were delivered by Tony Blair at the commission of Foreign Affairs after its hearing on the parliamentary inquiry framework on 11 December 2015. Blair might be asked to take part in the inquiry. The committee is currently having an oversight on the government's foreign policy with Libya, which includes British military action in Libya.