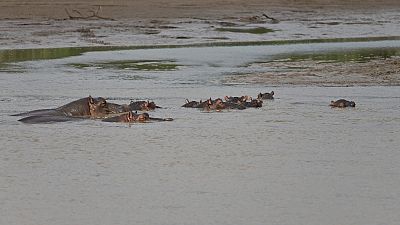 The death toll has risen to seven after a hippopotamus charged into and capsized a canoe on a river in the southern African nation of Malawi.
Six bodies were recovered floating in the river on Wednesday, police said, following the incident on Monday. A 1-year-old child was confirmed dead on Tuesday. The six new bodies recovered included a teenage boy and a teenage girl, police said.
Police said 17 people are still missing and the search for them continues, although they are also feared dead.
Authorities said the canoe was carrying 37 people in the Nsanje District in southern Malawi.