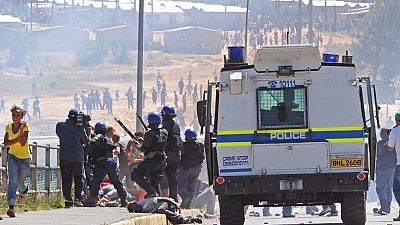 Nine suspected armed robbers were killed in an early-morning shootout with police Thursday in South Africa, authorities said.
Three other suspects were wounded, said Police Minister Bheki Cele, who visited the scene in the Sebokeng township south of Johannesburg. Two of the injured suspects were in critical condition in the hospital, Cele said.
The suspects were believed to be responsible for armed heists on vans carrying money in the area and were about to launch another robbery, police said.
Six firearms and explosives were recovered at the scene of the shootout and Cele said there were three cars outside the house "ready to roll" when police arrived at 4.30 a.m.
The suspects shot at police and officers "responded," Cele said.