Emirati brother and sister Adeeb and Dana Alblooshi are two of the UAE's child prodigies.
At just fourteen-years-old, Adeeb, who was named this year as one of world's smartest teenagers, has already applied for seven scientific patents.
At the age of seven he had invented a prosthetic leg for his father and a robotic cleaner for his mother.
He is now the CEO of his own company – which holds workshops and leadership programmes focused on promoting social harmony and knowledge-sharing.
According to the teenager, it's the will to help others – and not profit or fame – that drives him to succeed.
"If it was about [taking the inventions to] market I wouldn't be handling things the way I currently am," he tells Euronews, "It's about helping people as much as possible and trying to minimize the issues that we have here in the UAE – that's what I genuinely care about."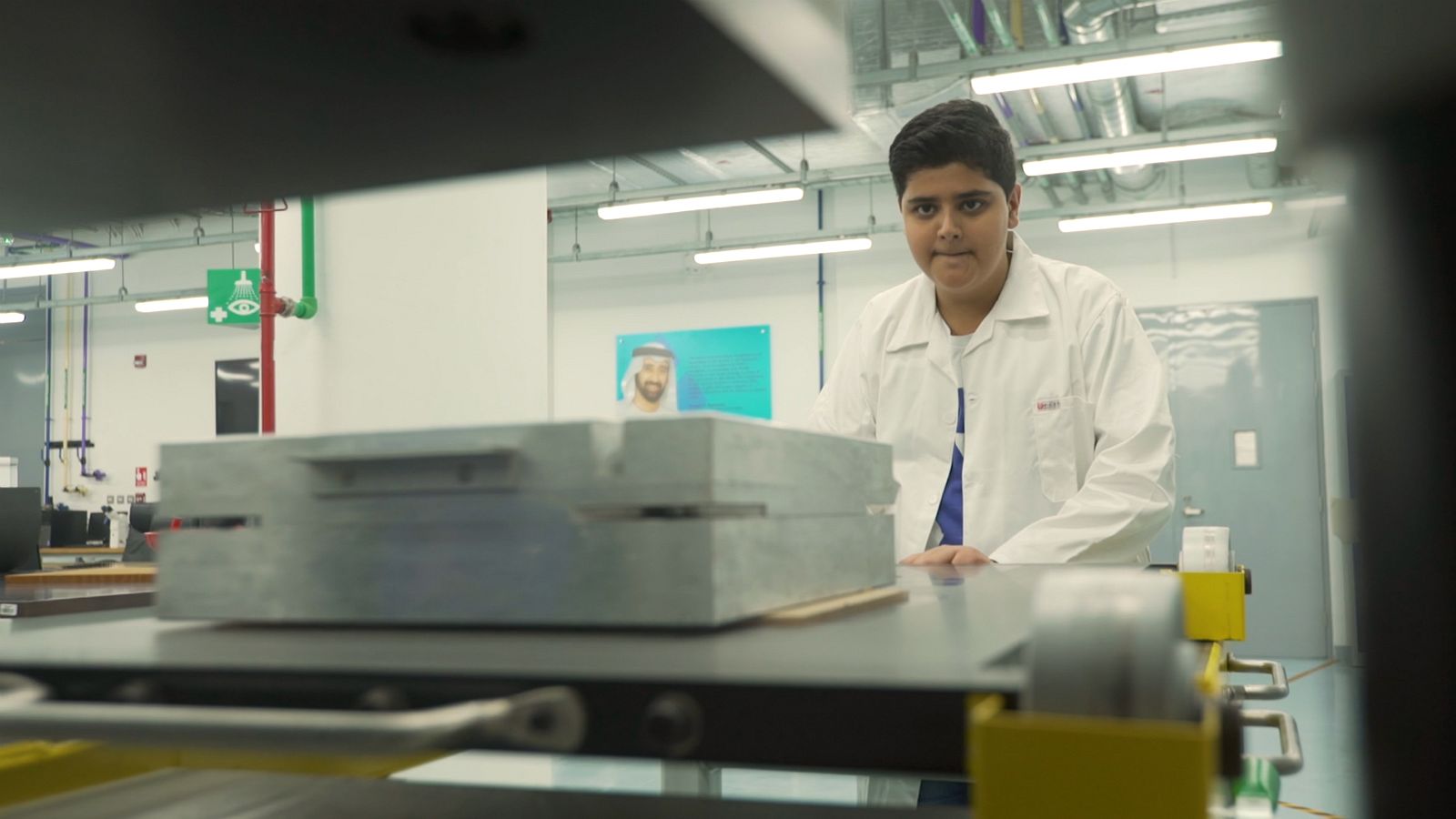 Adeeb has been named as one of the world's smartest teenagers
Adeeb is currently studying for his GSCE's – including economics and psychology – and he is considered to be a gifted engineer and problem solver.
Whilst not entirely sure of what career he wants in the future, the prodigy sees himself working in business or governmental institutions with the long-term goal of helping his society.
"My ambitions might change, they might not, but I want to give what I can to my beautiful country," he says.
With more than 100 awards to his name, Adeeb is one of the UAE's youngest peace and education ambassadors for many local and international institutions.
As an inspiration to many of the region's children, Adeeb believes that "a good leader is someone who will always take responsibility for everything, and will do anything for the team."
His academic studies aside, the young engineer has learned that nurturing a strong and positive mental attitude will see him through any challenges that lie ahead.
"The smartest thing I know is how not to give up, how to continue, how to persevere," he reveals.
Adeeb's youngest sister Dana, at just twelve-years-old, is the youngest Emirati to have undergone training courses with NASA.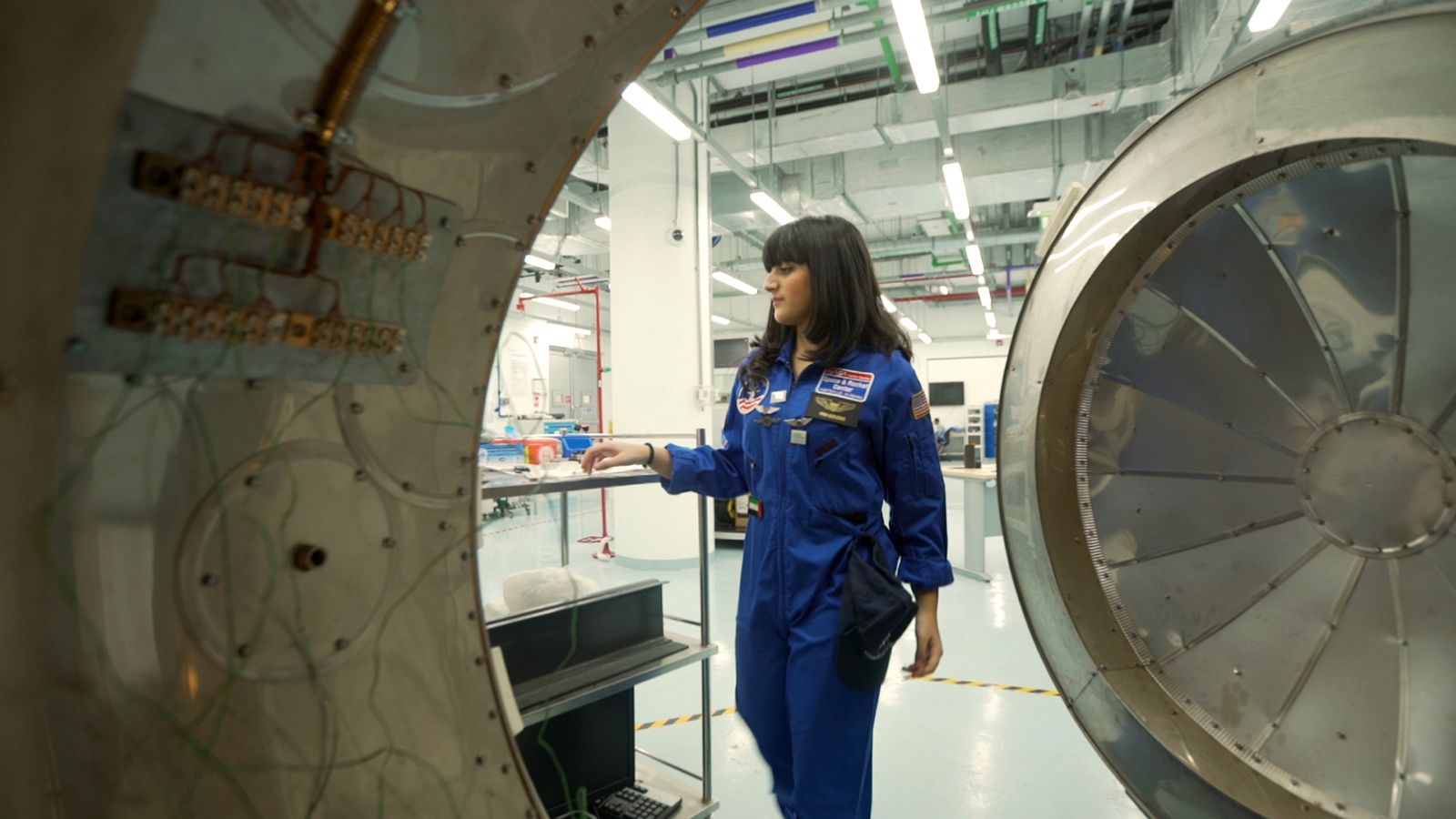 Dana dreams of one day becoming an astronaut
She recalls feeling insecure during the programme in the United States but overcame her doubts to become top class.
"I was extremely scared to do the water robotics course, but my parents reassured me," she says, "So, I went for it and ended up being the best in the course."
The young astronaut trainee highlights that it's her supportive family who encourage her to be a trailblazing student.
"We're extremely close and I would say he [Adeeb] is more of a best friend to me than a brother. He inspires me in ways I can't even describe," says Dana.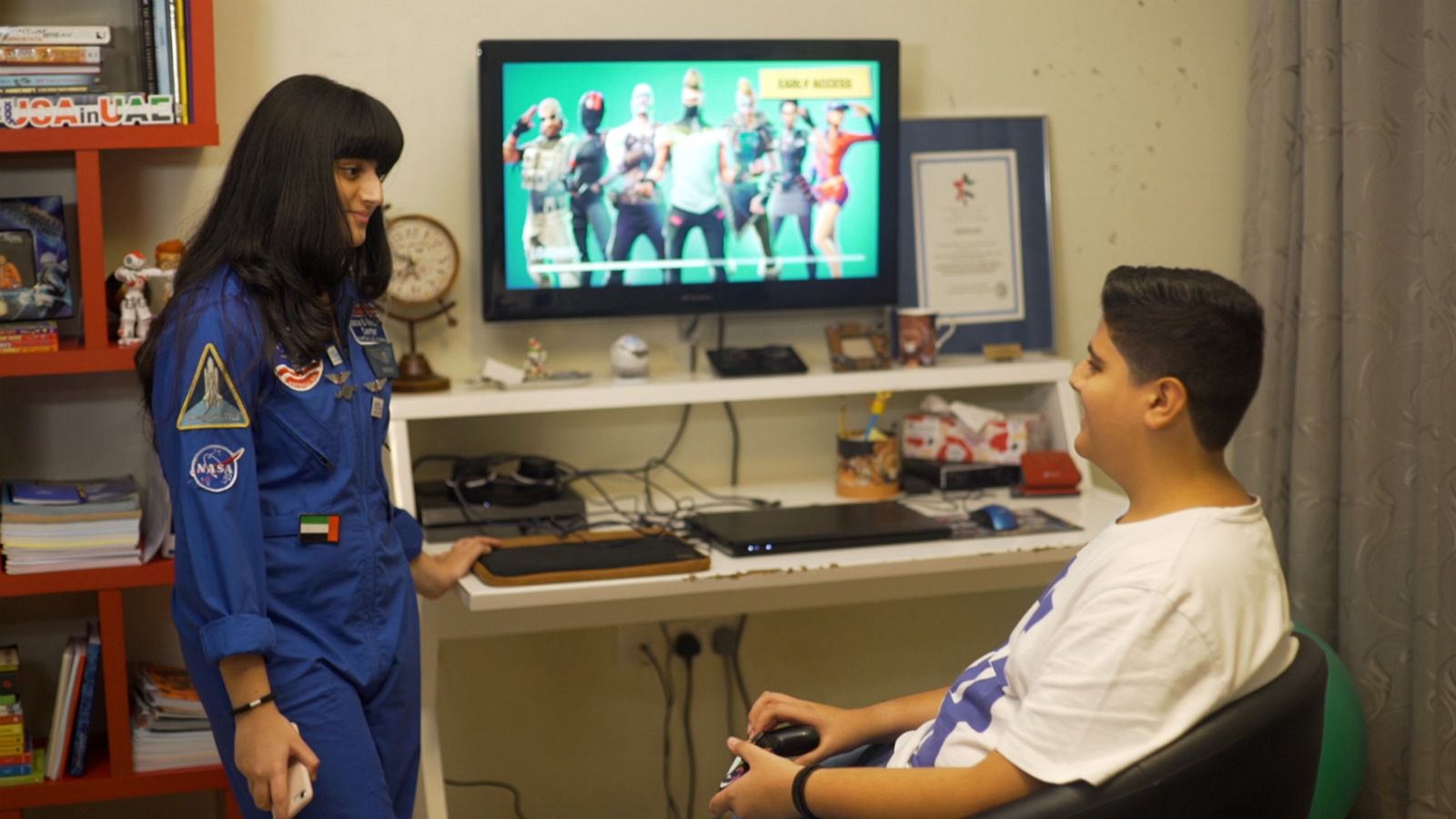 At home, Adeeb and Dana like to play video games when they're not studying
Despite their young years, both Adeeb and Dana are authors in the making, penning books which chart their scholarly journeys and achievements to date.
They have also received lifelong educational scholarships from members of the UAE's royal families, and their relationships with these high-profile figures are key elements to their stories.
"One of my favourite chapters in my book is about how Sheikh Saif Bin Zayed Al-Nahyan discovered me at the UAE Pioneers event," says Dana, "I promised him that I would become better than Adeeb and nine months later I graduated space university in NASA. I received eleven certificates and two gold medals and he was very proud of me."
YOUNG SCIENTISTS EXPERIMENT ON SOCIAL MEDIA
Sawsan from Lebanon took this euphoric shot of her daughter Serena learning the science behind a volcano with the help of tomato sauce, vinegar and baking soda.
Ahmed, from Bahrain, posted this shot of dedicated STEM students at his workplace.
And 11-year-old Abdul-rahman from Egypt is pictured with one of his robotic creations debuted at the Young Scientists workshop in Sharjah, UAE.
View this post on Instagram

AbduRehman Islam Mohammed – a skillful Young Scientist. #youngscientist #ys #sharjahkids #sharjahactivities #yearsofzayed2018 #lego #robots #robotics #steameducation #dubai #sharjah❤️ #uae❤️ #الشارقه_للاخبار #عام_زايد_2018?????