The Nigerian Army on Sunday (September 16) reported a new round of success against Boko Haram terrorists in the country's northeastern Borno State.
The army via is Twitter handle said troops of the 222 Battalion had fought off an ambush by the terrorists. An intense exchange of fire resulted in deaths on the part of the aggressors whiles some "escaped with gunshot wounds."
The incident reportedly took place along the Maiduguri – Bama axis as the troops were on a clearance patrol in support of Operation Rainbow – a subset of the wider operation Lafiya Dole (Peace by all means – hausa).
"As a result, 1 x GPMG and 2 X AK 47 and several rounds of ammunition belonging to the terrorist were recovered. As at the time of filing this report, troops were still exploiting the general areas in search of some BHT's who escaped with gunshot wounds," the handle tweeted. BHT is abbreviation for Boko Haram terrorists.
Photos shared by the army showed troops along a road stretch and in a bush with some killed terrorists.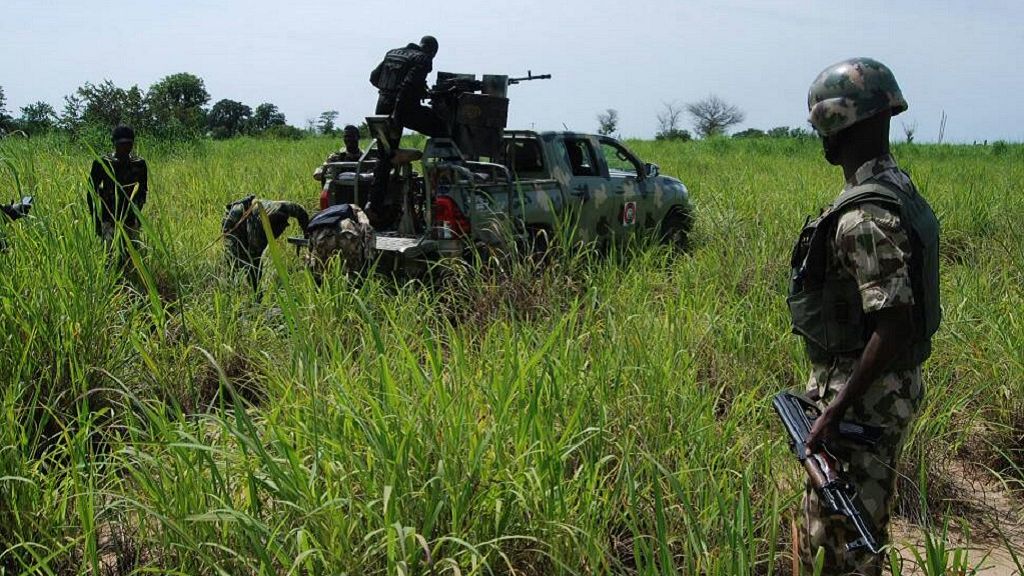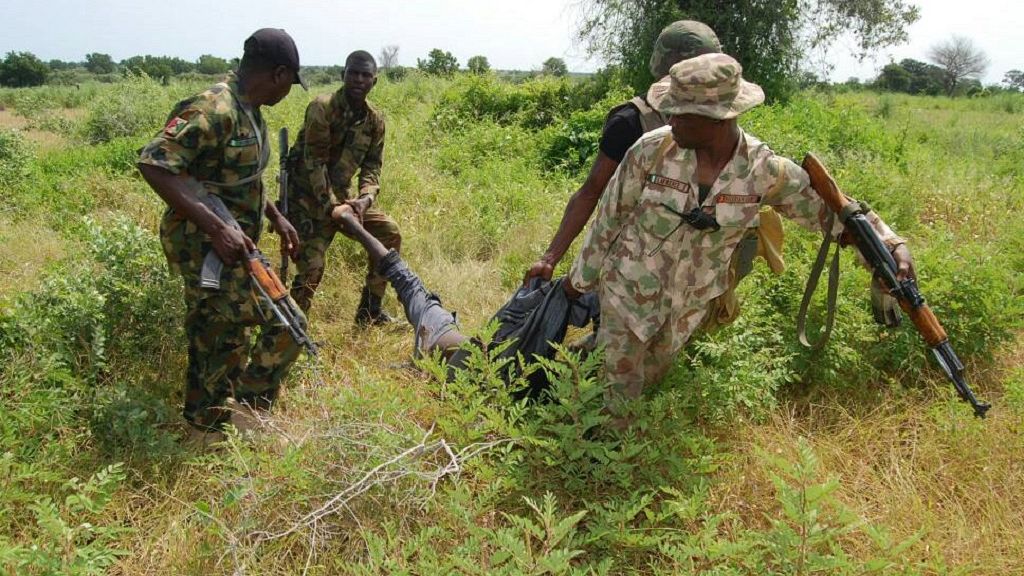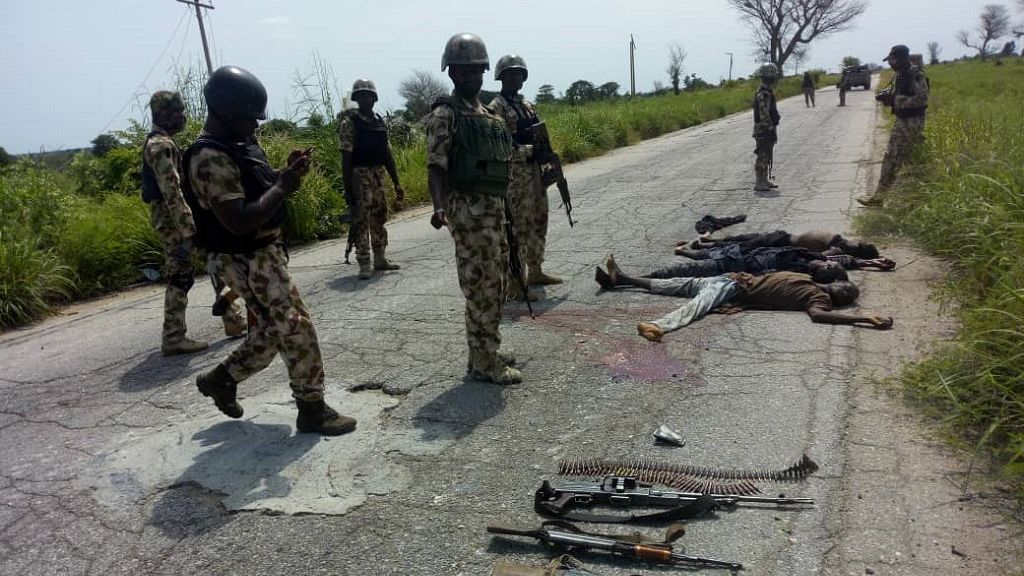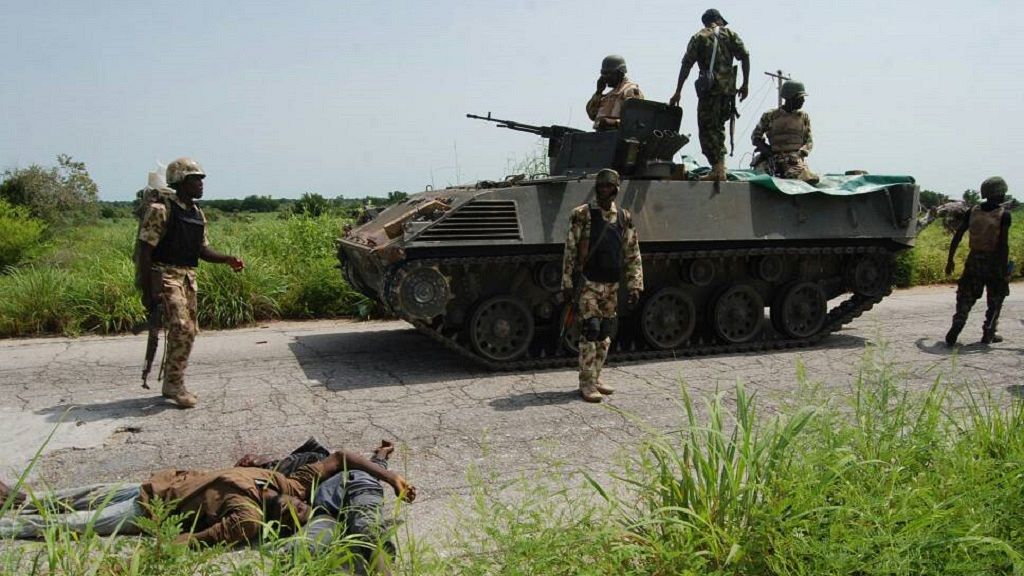 It is the latest round of ambush by the terrorists to be fended off by the army in under a week. The Army chief recently joined troops in the frontline to boost their morale in the continued fight against the insurgents.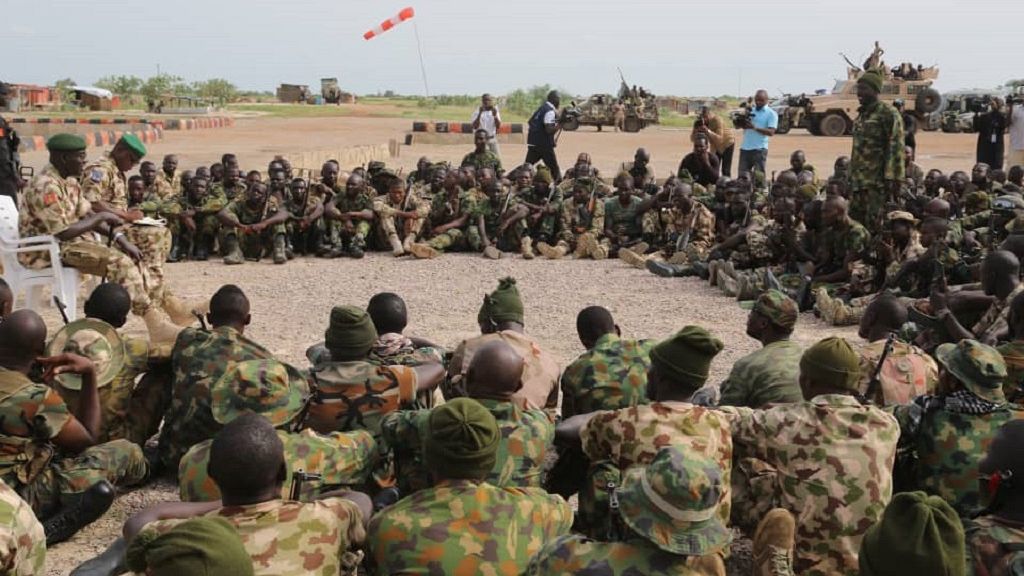 OPERATION THUNDER STRIKE 2: NAF NEUTRALIZES BOKO HARAM VEHICLE AND FIGHTERS IN TUMBUN REGO, PROVIDES AIR SUPPORT TO REPEL INSURGENT ATTACK AT DAMASAKhttps://t.co/AMPcUMJJoj pic.twitter.com/NIWiEN7rlK

— Nigerian Air Force (@NigAirForce) September 13, 2018
@alfaafrican