The Burundian government has moved to join fellow East African counterparts on the list of countries that have outlawed the use of plastics. The move will begin in early 2020.
An August 13, 2018 decree signed by President Pierre Nkurunziza said the country was prohibiting the "manufacture, import, storage, sale and use of all plastic bags and other plastic packaging."
Enforcement of the ban will however begin in 18 months time – i.e. in February 2020. This according to the authorities is to allow enough time for "the disposal of current stocks and orders already placed."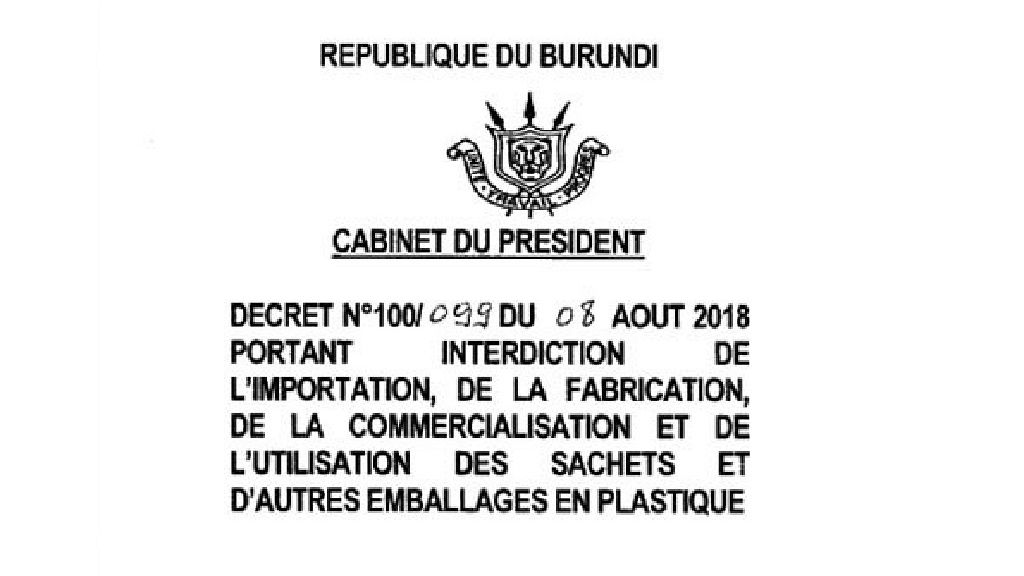 As is usually the case, the decree noted that there could be some exemptions "for biodegradable plastic bags, bags and plastic materials used in medical services, and in industrial and pharmaceutical packaging."
Currently, only a handful of African countries are enforcing a ban on plastics – among others Eritrea, Rwanda, Kenya, Morocco. Records indicate that over 40 countries worldwide have banned plastic bags.
According to a 2018 UN report, policies to combat plastic waste have produced mixed results. Successive governments in Ghana have pledged to deal with the plastic menace but have failed to implement an effective ban – same is the case with most countries across West Africa.
In Congo Republic, they are largely banned with most materials being sold with paper envelopes, foil and old newspapers. The ban is however very loosely enforced.
Over in Cameroon, households are paid for every kilo of plastic waste they collect, but still plastic bags are being smuggled in.