Ethiopian Prime Minister Abiy Ahmed and Eritrean president Isaias Afwerki have been awarded medals by the Crown Prince of the United Arab Emirates.
According to Mohamed Bin Zayed, the Order of Zayed – UAE's highest award, was conferred on both leaders "in recognition of their work for peace between the two nations."
The two leaders arrived in the UAE in Tuesday before entering a tripartite summit in Abu Dhabi. Eritrean Information Minister said in a tweet that: "The consultations underway underpin commitment of the parties for broader & robust regional cooperation and coordination."
Even though details of the summit has yet to be disclosed, PM Abiy's Chief of Staff had said Abiy's visit was to discuss bilateral and regional issues. "The leaders are expected to discuss concrete ways of strengthening investment & commercial ties," his tweet added.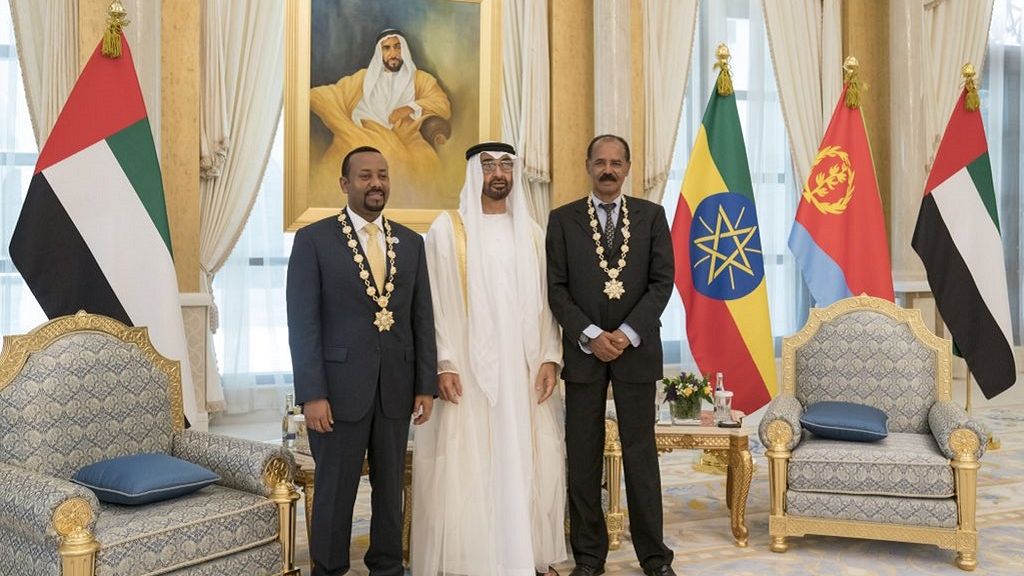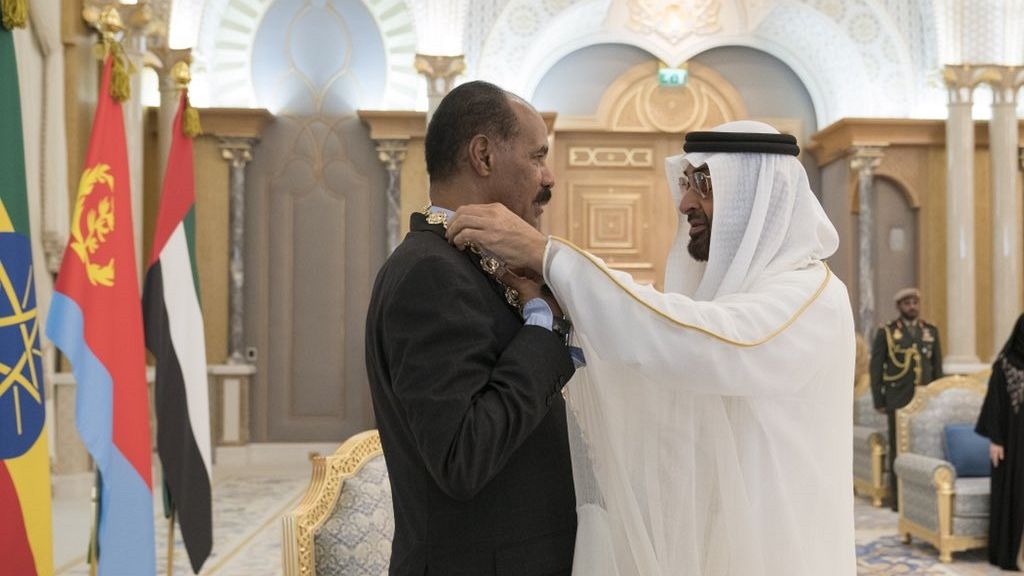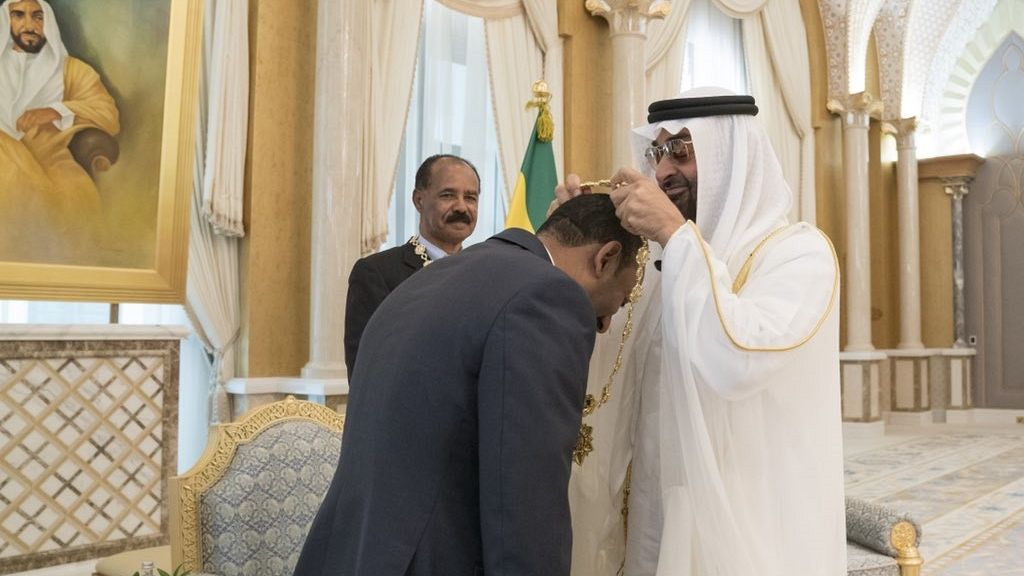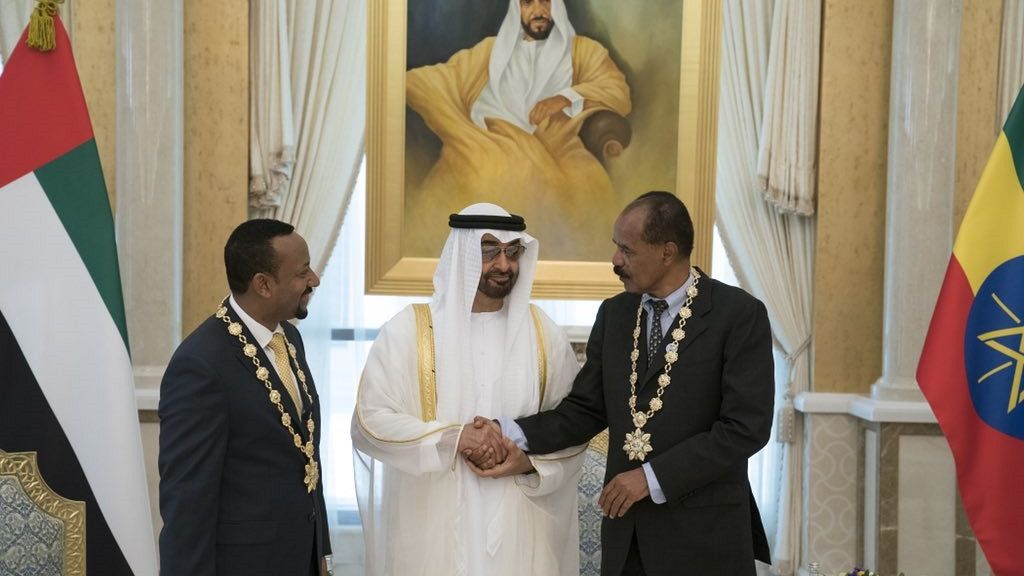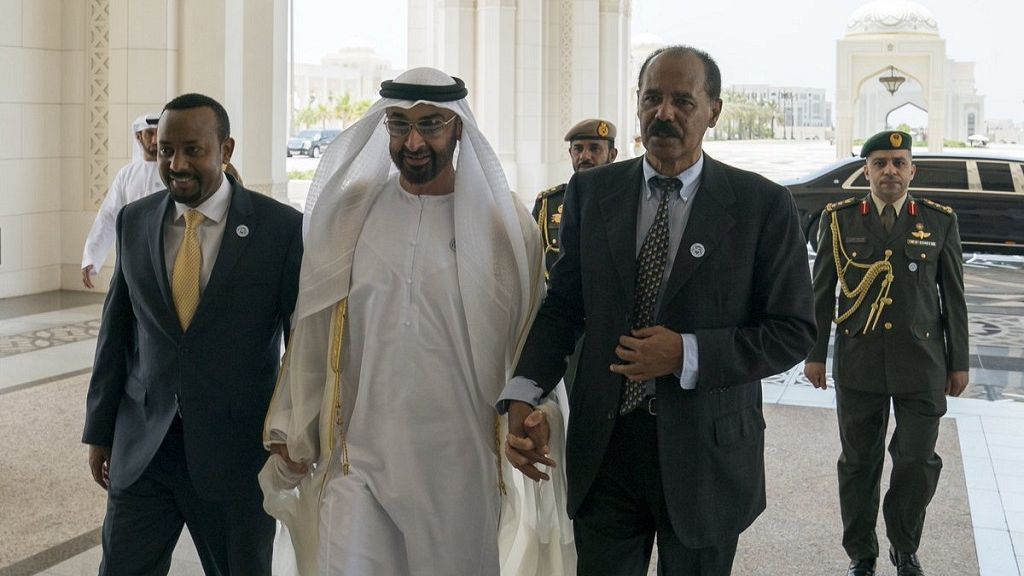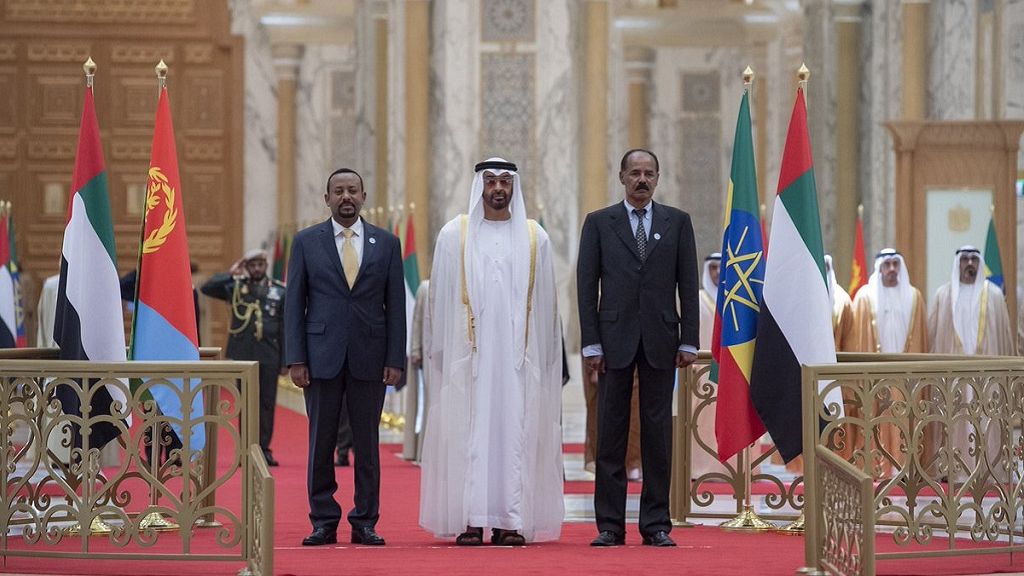 All photos by courtesy @MohamedBinZayed
Crown Prince Sheikh Mohammed re-affirmed the commitment of the UAE to consolidate its partnership with Eritrea and Ethiopia and to support their efforts for development pic.twitter.com/1uhz2FnzgO

— Yemane G. Meskel (@hawelti) July 24, 2018
HH Crown Prince Sheikh Mohammed bin Zayed Al Nahyan, has awarded the Presidential Medal, The Zayed medal to HE Prime Minister Abiy Ahmed & HE President Isaias Afeworki for bringing peace between the two countries. This is the highest medal in the UAE. #Eriteria #Ethiopia #UAE pic.twitter.com/d7F4Idycu1

— Fitsum Arega (@fitsumaregaa) July 24, 2018