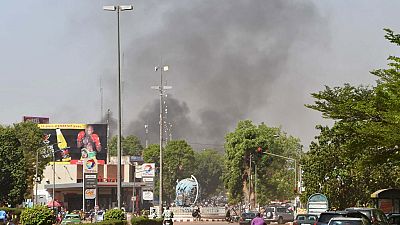 The government of Burkina Faso has issued a statement on the explosion and gunfire that rocked different locations of the capital city, Ouagadougou, including the army headqurters.
According to the statement, 'armed men attacked the French Embassy and army headquarters on Friday 02 March'.
The staments adds that the country's defence and security forces neutralised four assailants in the attack.
Government has since urged the citizenry to calm down and stay away from the affected areas as the military restores calm.