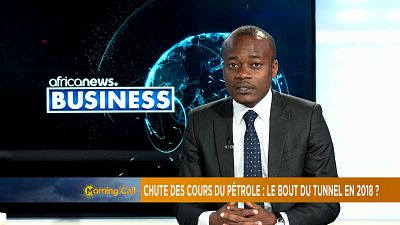 In this edition of the Business segment on Africanews, William Bayiha takes a look at oil price trends over the course of 2018. He notes that the price of a barrel of Brent was valued at 66.62 US dollars on 1st January after crossing the symbolic threshold of 60 dollars in November 2017.
This trend is expected to be confirmed over the course of the year as many experts expect a barrel to more than 70 dollars on average.
This is positive news for several dependent African oil economies such as Nigeria, Angola, Equatorial Guinea, the Republic of Congo, Chad, Gabon and to a lesser extent Cameroon. Take a look.