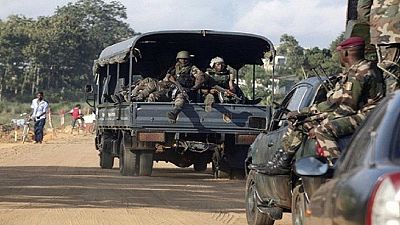 Gunfire was heard coming from two police installations in Ivory Coast's main city Abidjan late on Wednesday, according to two Reuters witnesses.
Shooting broke out at around 9.30 p.m. (2130 GMT) in the Cocody neighbourhood near the national police and gendarmes schools and lasted for around an hour.
Sustained gunfire was later heard near the base of the police anti-riot brigade in the Yopougon neighbourhood.
There was a similar incident last weekend that resulted in the death of three soldiers at a military camp in Korhogo, a city in the north.