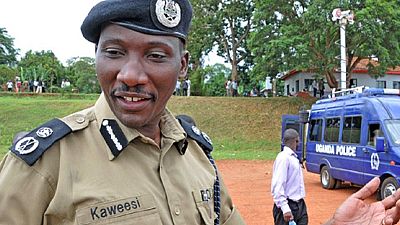 Thirteen people have been charged over the murder of Uganda's police spokesperson who was killed in mid-March along with two other officers.
They were arraigned in court on Saturday and were charged with terrorism, murder and aggravated robbery over the killing of Assistant Inspector General of Police Andrew Kaweesi, police spokesperson, Asan Kasingye, told AFP Saturday.
General Kaweesi was killed outside his house.
Kasingye, who succeeded Kaweesi as spokesman, said the motive for the killing was still not known. According to police, 12 of the suspects are Muslim.
They were remanded in custody until May 5 when they will appear in court.
Uganda police are on the hunt to apprehend other suspects who are still on the run.