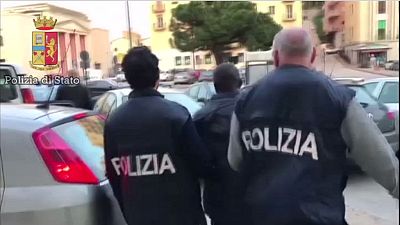 Italian police have arrested a Ghanaian man suspected for murder, rape, kidnapping and people-smuggling.
An arrest warrant was issued for 20 year old Sam Eric Ackom after some African migrants recognized him as one of a gang that had kidnapped and tortured them in Libya during their crossing to Italy.
Ackom's arrest illustrates the plight of thousands of migrants fleeing war and poverty.
According to reports, migrants who have arrived this year to Italy have told of increasing violence and brutality in Libya.
In February, European leaders met in Malta to discuss ways to curb the flow of migrants.
The leaders offered Libya, a key transit point for people eager to make the perilous crossing to reach Europe, money and other assistance.