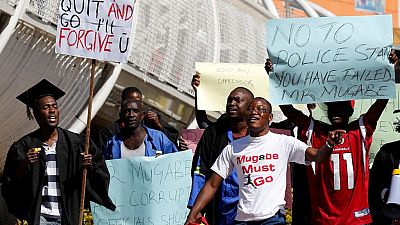 Zimbabwe's central bank governor says the reserve bank will not force the public to use bond notes.
He rather asked Zimbabweans to use cash cards to ease a severe currency shortage.
Dr John Mangudya's comments came amidst public uproar over plans to issue bond notes which many deem worthless.
The 2,5, 10 and 20 dollar bond notes which should be introduced later this year will have the same value as the US dollar equivalents.
Zimbabwe's state-owned newspaper, the Herald reports the governor as saying there are no banks keeping money offshore to sabotage the economy.