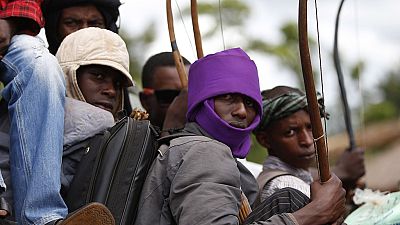 At least 15 people were killed in Nigeria's Eastern state of Taraba over the weekend according to the local police.
Suspected Fulani herdsmen are said to have raided villages razing homes and animals.
Residents claim more than 40 people were killed by the attackers.
The Fulani herdsmen have always been in conflict with farmers in Africa's biggest economy. According to reports, their conflict is a land resource based struggle. The two are in constant violent conflict over herdsmen's increased need for access to grazing lands.
Nevertheless, the reasons for the attack is yet to be ascertained.
Additional security forces have been deployed to the area and investigations launched into the weekend violence.