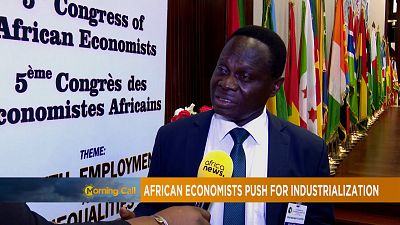 African economists meeting in Equatorial Guinea last week stated some of the sources of growth on the continent. However they regretted that growth – positively created – is not accompanied enough by
productivity. Dr René Kouassi is the director of economic affairs at the African Union commission.
Africanews journalist Rosie Massengo spoke with him on how to ensure productive growth for the continent.