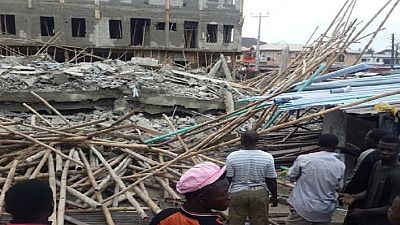 At least 3 people have died and over a dozen others injured in the collapse of a building in Nigeria's commercial capital Lagos on Thursday.
The three-storey building, which is under construction, collapsed in the afternoon trapping the victims who were mainly construction workers.
Local media quote national emergency service officials as saying three bodies were retrieved from the rubble while 19 others were rescued with various degrees of injuries.
Rescue operations continued throughout Thursday night.
The cause of the collapse is unknown but witnesses blame "sub-standard materials used for the construction", local media Vanguard reported.