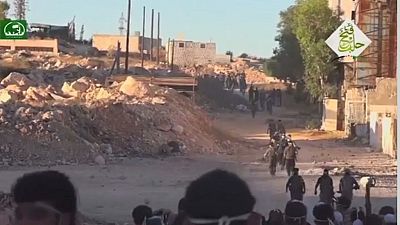 There has been no let up in the battle for Aleppo and surrounding areas.
On Sunday Syrian rebels launched a counter attack in Handarat refugee camp north of the city following a ground offensive by government troops.
According to video uploaded onto a social media website the rebels retook the camp before Syrian forces resumed bombing.
Elsewhere in Syria, seventy trucks of humanitarian aid were delivered to four besieged towns – two of them, Madaya and Zabdani are close to Damascus, the others, Kefraya and al-Foua are in Syria's northwest Idlib province.
It's the first time aid had been allowed through in almost six months.