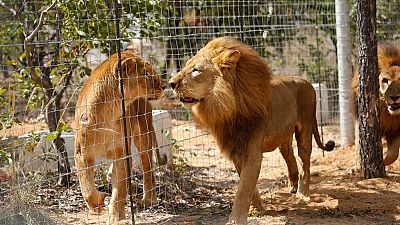 It's here in the South Africa's Emoya Big Cat Sanctuary, where Simba and thirty two other lions have found their new home.
The lions arrived in South Africa on Sunday, after they were freed in Peru and Colombia where use of wild animals in circuses has been outlawed.
These thirty-three cats were surrendered by circus owners while others were seized in raids.
This operation is by far the largest big cats liberation in history, according to Animal Defenders International (ADI), the NGO responsible for the exercise.
The animals will be fed game meat and will have water in their enclosures, as they cannot hunt in the wild since they were bred in captivity and most have their teeth and claws removed.