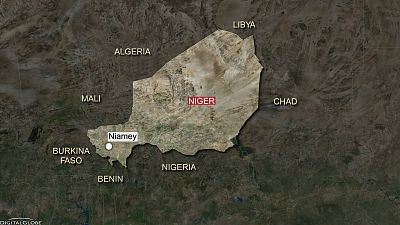 Election campaigns in Niger have been characterized with tension.
Critics say the incumbent President Mamadou Issoufou, is becoming increasingly authoritarian and repressive ahead of the polls.
This follows the detention of opposition candidate and former president of the country's National Assembly Hama Amadou, who was arrested on child trafficking charges.
More than a dozen candidates will be vying for presidency, in a country that remains one of the poorest In the world.
President Mammadou Issoufou is seeking a second mandate in the West African nation.
Niger has recently been under threat of Islamist militants Boko Haram, who have killed and displaced thousands of people.