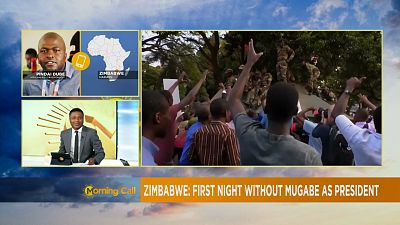 And what have we in Zimbabwe? The dawn of a new era after 37 years of Mugabe rule? Such is the question on the minds of many for now following President Robert Mugabe's resignation on Tuesday.
In a letter from Mr Mugabe read out by Zimbabwe's speaker of parliament, Mugabe said the decision was voluntary and he had resigned to allow a smooth transfer of power.
Well, the celebrations continued there deep into the night on the streets of Harare and in other parts of the country where for the first time since 1980, Zimbabweans spent their first night without
Mugabe as President. To tell us more on the atmosphere of this first day of the post-Mugabe era, we have live on the phone with us now our correspondent in Harare, Zimbabwe's capital. Pindai Dube.