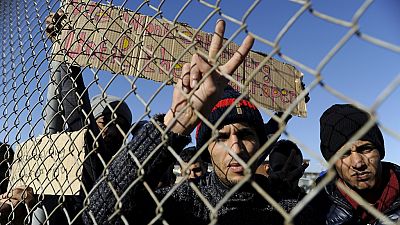 Morocco and Algeria are embroiled in a diplomatic row over the arrival of over 50 Syrian refugees in Morocco.
Morocco says Algeria had allowed the refugees to illegally enter Morocco through the border town of Figuig between April 17 and 19, accusations Algeria rejects.
Both countries summoned each other's ambassadors.
The north African neighbours often exchange diplomatic barbs and share a 1,500 km land frontier, that has been shut since 1994, after disputes over security.
One of their biggest disputes has however been over Western Sahara, a former Spanish colony most of which Morocco annexed in 1975.
While Algeria supports and hosts the territory's independence movement, Polisario Front, Morocco is against the stance.