An articulated cargo truck on Wednesday evening fell off one of Ghana's biggest flyovers, the Kwame Nkrumah Interchange, in the center of the capital Accra.
One of the 40-footer containers loaded with salt reportedly lost its balance and fell onto a waiting passenger bus but no deaths were recorded. The head of the trailer and one container fell to the ground whiles the other container was seen at the tip of the interchange.
Local media portals reported that some of the critically injured passengers were rushed to a nearby clinic for treatment. Hundreds of onlookers gathered at the top and below the overpass to witness the incident.
Security agencies including the Ghana Police and the Ghana National Fire Service personnel rushed to the scene to maintain order and the free flow of traffic given that the interchange was a busy route for people returning home after work.
The flyover was officially opened last November by Ghana's former president, John Dramani Mahama. Mahama billed it as "the longest, highest flyover in West Africa".
The interchange connects major parts of the capital and was largely seen as solving the misery of commuters who work in the central business district. It has water park and fountain in the middle and has been referred to as the 'Dubai,' of Ghana due to its flashy lights at night.
It is "not just a modern interchange but a convenient place for tourism. The health and happiness of citizens are also important," Mr Mahama said at the time.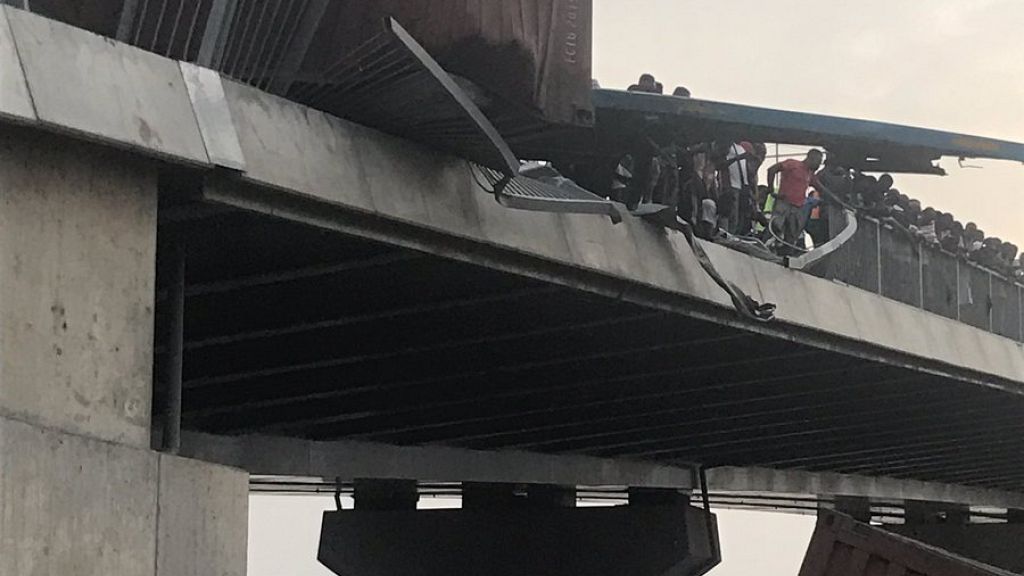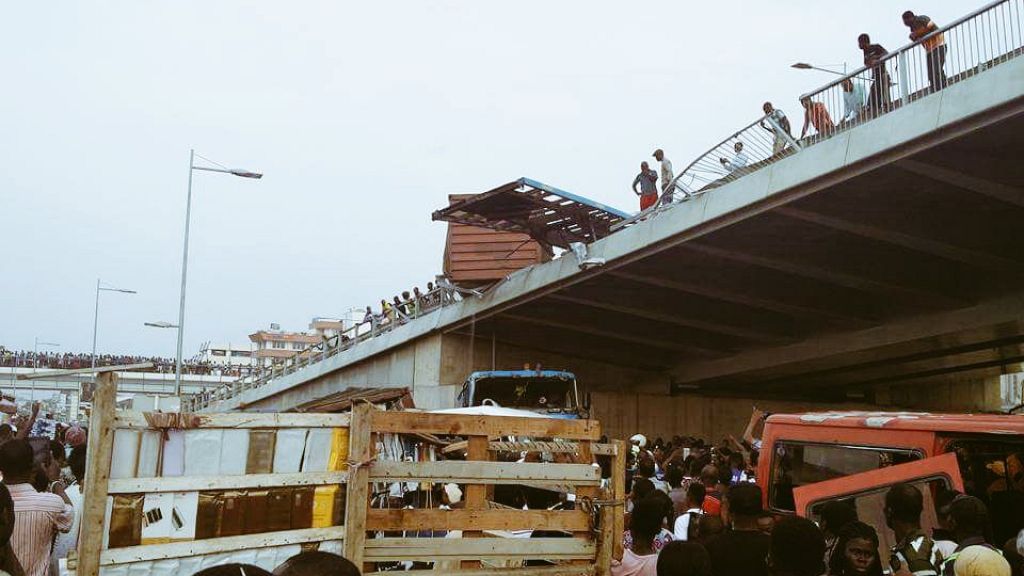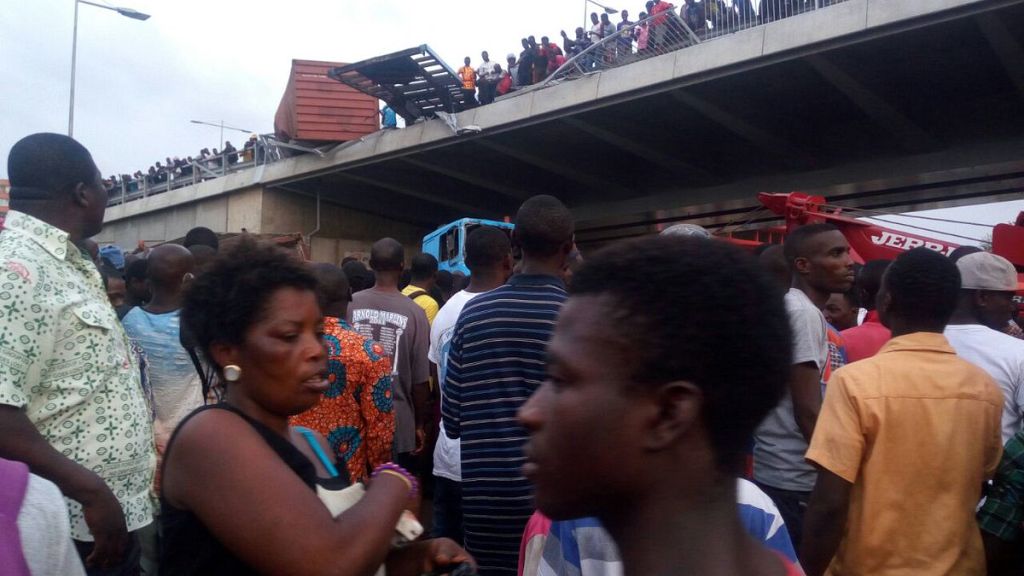 Breaking: 40footer container falls off its trailer on the new Nkrumah interchange at circle in #Ghana pic.twitter.com/bdjfRaIEHr

— Martin Asiedu-Dartey (@NewsyMartin) March 1, 2017