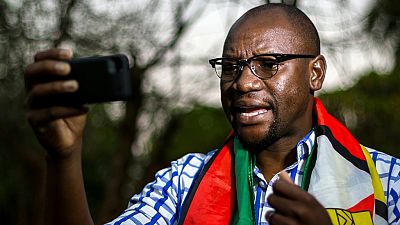 Zimbabwean activist pastor Evan Mawarire was on Wednesday freed on bail.
The activist who has been behind the social media campaign known by the hashtag # ThisFlag, calling on president Mugabe's government to address Zimbabwe's ailing economy and to respect human rights, was arrested last week on his return to Zimbabwe after 6 months abroad.
He had been charged with inciting public violence and disturbing peace.
Mawarire was absent when Zimbabwe's high court granted him a $300 bail .The high court judge said the case against him was weak and he was not likely to abscond and showed a willingness to stand trial.
His trial date is yet to be set but if convicted he could face up to 20 years in prison.