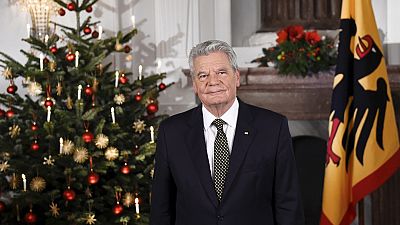 President of Germany Joachim Gauck, is currently in Nigeria for the first time, a visit that will see the bilateral relations between the two nations strengthened.
He paid a courtesy call on Nobel laureate, Wole Soyinka, the first African to receive a Nobel Prize for Literature.
He also met some of the country's renowned writers and artists.
The German President has pledged that his country will help Nigeria overcome its fight against terror, that has recently hit the country.
His visit comes at a time when the country is battling with Boko Haram militants, who have launched a series of attacks, killing thousands of people.
He is expected to hold bilateral talks with President Muhammadu Buhari during his visit.