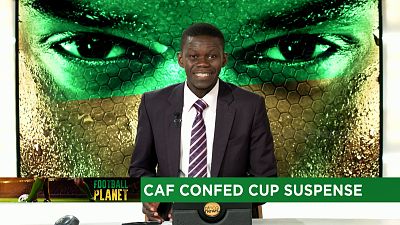 On Football Planet this week, the verdict for the CAF Cup play on Sunday is expected within a week. We'll know who has qualified for the group stage and find all results of the first leg matches on this show.
Also, the Moroccan Football Federation is infuriated about plans by FIFA to change selection criteria for host nations of the 2026 World Cup at the eleventh hour.The Cherifian Kingdom has criticised the world football governing body for not been transparent.
And we meet Sudan's first female coach who is breaking taboo in the world of football.Salma Al-Majidi is coach of a men's football team.She is the first in an Arab world.
Wahany Sambou brings you these stories and many more on your favorite football show.