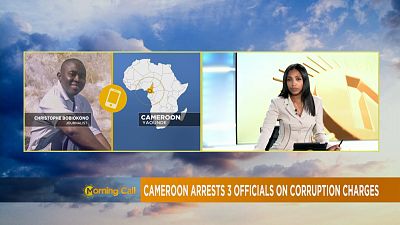 Three Cameroonian public figures, including a former minister, have been imprisoned in Yaoundé for alleged financial malpractice in connection with the anti-corruption operation "Epervier".
Louis Max Ohandja, former secretary of state to the Minister of Public Works in charge of roads, Jean William Sollo, former boss of a public corporation and Bruno Bekolo Ebe, former rector of the University of Douala, were placed on Wednesday evening in pre-trial detention in Kondengui, the central prison of Yaoundé.
According to the Special Criminal Court (TCS), they are accused of financial embezzlement, but the amounts will not be known until the judicial information has been opened".