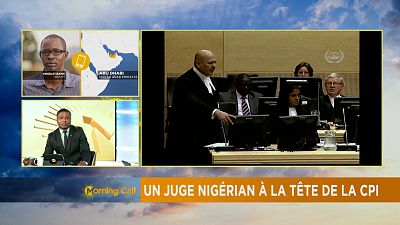 The International Criminal Court (ICC) has elected Judge Chile Eboe-Osuji of Nigeria as President of the Court for a three-year term with immediate effect.
Sitting in a plenary session, the judges of the ICC also elected Judge Robert Fremr from the Czech Republic as First Vice-President, and Judge Marc Perrin de Brichambaut of France as Second Vice-President.
On the programme we discuss how the appointment of a Nigerian as president of the court help could change this perception at a time when many African countries see the ICC as a tool of colonialism.