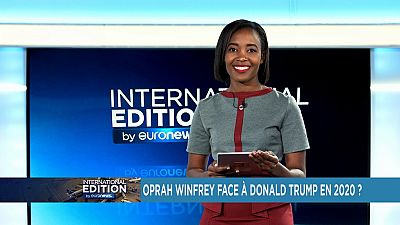 A woman so famous that she is known to the world by her first name suddenly seems to be a front-runner to be the next president of the United States. Speculation has been swirling around Oprah's potential 2020 race since she delivered a rousing speech at the Golden Globe Awards.
Meanwhile, Colombia continues to face steep challenges. The country's Marxist ELN rebels have resumed attacks on oil installations and the armed forces, threatening the future of peace talks.
These are some of the stories we have in store in the International Edition, a programme that highlights stories packaged by the Editorial team of Euronews presented by Elayne Wangalwa.