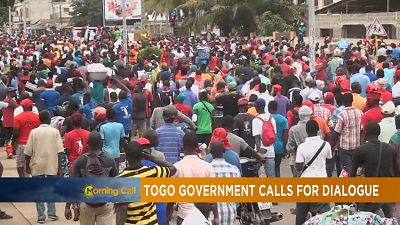 Togo's government says it was working towards talks with its political opponents after more than two months of protests calling for President Faure Gnassingbe's resignation.
The announcement comes as the first of three protests by the opposition slated for this week began on Tuesday, stoking fears of a repeat of violence between opposition supporters, police and the
military in the country. Hours to tuesday's protest, the government released 42 protesters detained since September and dropped a 2013 arson case against opposition leader Jean Pierre Fabre, a move
aimed to further appease the opposition.