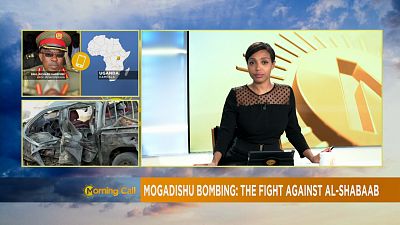 The Somali government has fired two top security officials after twin blasts and siege in Mogadishu kills at least 27 people.
Attackers who carried out the attacks were reported to have used identity cards from Somalia's intelligence service to gain access to the building.
The attacks come just two weeks after at least 358 people died in another attack, considered as the deadliest ever to hit Mogadishu of recent.
The removal of the officers is seen by many as an attempt to restoring public confidence.