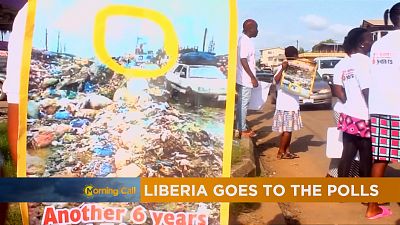 Welcome to this special edition of the Morning Call where we x ray on the Liberian elections.
Today Liberia will hold general elections, its third election since transitioning to democracy in 2005.
After serving 12 years in office incumbent President Ellen Johnson Sirleaf bows out.
This elections mark the country's first democratic transition of power between governments.
Lets quickly give you a breakdown of some of the statistics for this elections