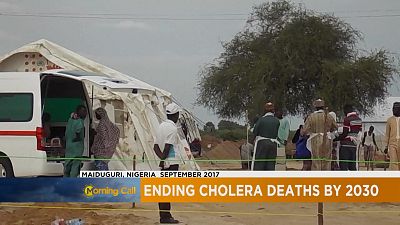 Cholera is said to kill an estimated 95 000 people and affects 2.9 million more every year.
And with urgent action needed to protect communities, prevent transmission and control outbreaks,
an ambitious new strategy to reduce deaths from Cholera by 90% by 2030 has been launched by the WHO's Global Task Force on Cholera Control (GTFCC).
The GTFCC is a diverse network of more than 50 UN and international agencies, academic institutions, and NGOs that support countries affected by the disease.
The project 'Ending Cholera: A Global Roadmap to 2030', recognizes that cholera spreads in endemic "hotspots" where predictable outbreaks of the disease occur yearly.