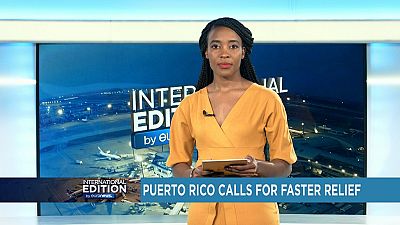 The U.S has lifted restrictions on foreign shipping to help get fuel and supplies to storm-ravaged Puerto Rico. The US territory is struggling with fuel, water and medical shortages one week after Hurricane Maria struck.
Meanwhile, Japan's Prime Minister Shinzo Abe has dissolved the lower house of the parliament ahead of a snap election. The polls will be held a year early.
These are some of the stories we have in store in the International Edition, a programme that highlights stories packaged by the Editorial team of Euronews presented by Elayne Wangalwa.