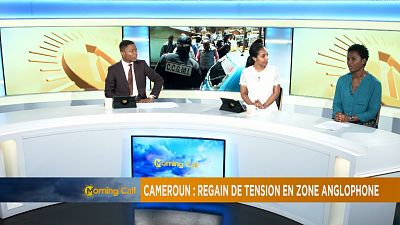 Thousands of demonstrators in several Cameroon English-speaking towns marched through the streets Friday defying a 24 hour curfew to protest against the continuous detention of some of the
inhabitants of the regions.
The demonstrations in the North-West and South-West Regions came at the time when President Paul Biya was addressing the United Nations General Assembly in New York.
Paul Biya's speech ended without the mention of the Anglophone crisis in the country infuriating some of the protesters.
Earlier, Governor of the North-West Region of Cameroon had imposed a 24-hour ban on movement of persons in the region which ended Friday midnight.