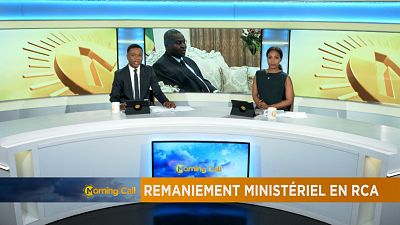 Central African Republic President Faustin-Archange Touadera has reshuffled his government's cabinet, naming some ex-relatives of armed groups in the country.
According to a decree broadcast on state radio, President Touadera increased his appointees from 23 to 34.
Among the 34 ministers is Lambert Mokove Lissane former cabinet director of the Popular Front for the Rebirth of the Central African Republic (FPRC) a faction of the ex-Seleka rebel movement led by Nourredine Adam.
Eighteen members of the cabinet were retained while sixteen are new members.
Four previous members now leave the cabinet.