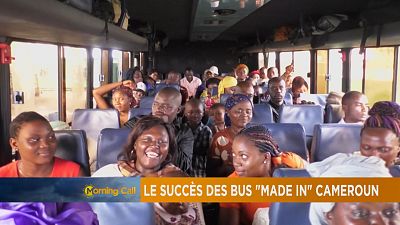 Now if you have ever embarked on an intercity bus journey in Cameroon recently, you may just have travelled in a bus that was entirely manufactured in Cameroon.
The 'Made in Cameroon' buses are not only generating a delight amongst the manufacturers but also amongst commuters.
Although manufacturing output are still small there are huge prospects.
Please play the video above for more on the story.