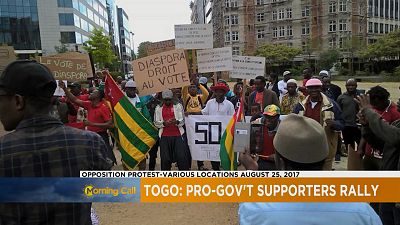 Togo's Prime minister, Selorm Klassou, on Tuesday led a pro-government protest in the capital Lome.
He was joined by other government functionaries as they paraded the streets.
The move is seen as a response to protests calling for an end to the Gnassingbe family dynasty that has been running Togo for the last five decades.
Activists, however, noted that the protest was nothing compared to that of the oppositions' in terms of numbers.