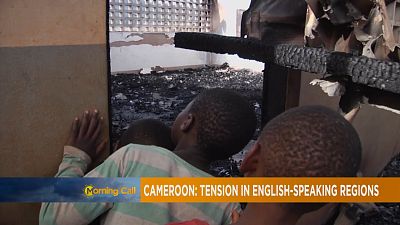 Traders in Bamenda Cameroon on Tuesday went on protests following the closure of four major markets in the metropolis.
Angry business owners who were blocked from entering their shops gathered outside one of the major markets, Ntarikon, the site of weekly boycotts led by English-speaking leaders who began publicly pressing for reforms in October 2016.
Cameroonian authorities want to put an end to "Operation ghost town" – the almost one year long sit-at-home protests against an alleged french speaking bias by the Cameroon Anglophone Civil Society Consortium.