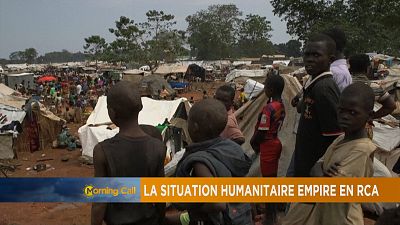 At least 13 people were killed saturday in renewed conflict in Bria, 450 km northeast of Bangui, the Central African Republic.
The killings are the latest in new clashes between armed groups ex-Séléka and anti-balaka who had already clashed in the past week.
The United Nations mission (Minusca), present in Bria, has given no report on the death toll.
But on Saturday, it said its' peacekeepers were "on the job to contain" the new violence "between the presumed anti-balaka and the Arab faction of the FPRC".
Six aid groups had also written to the United Nations describing the former french colony as on the brink of catastrophe.